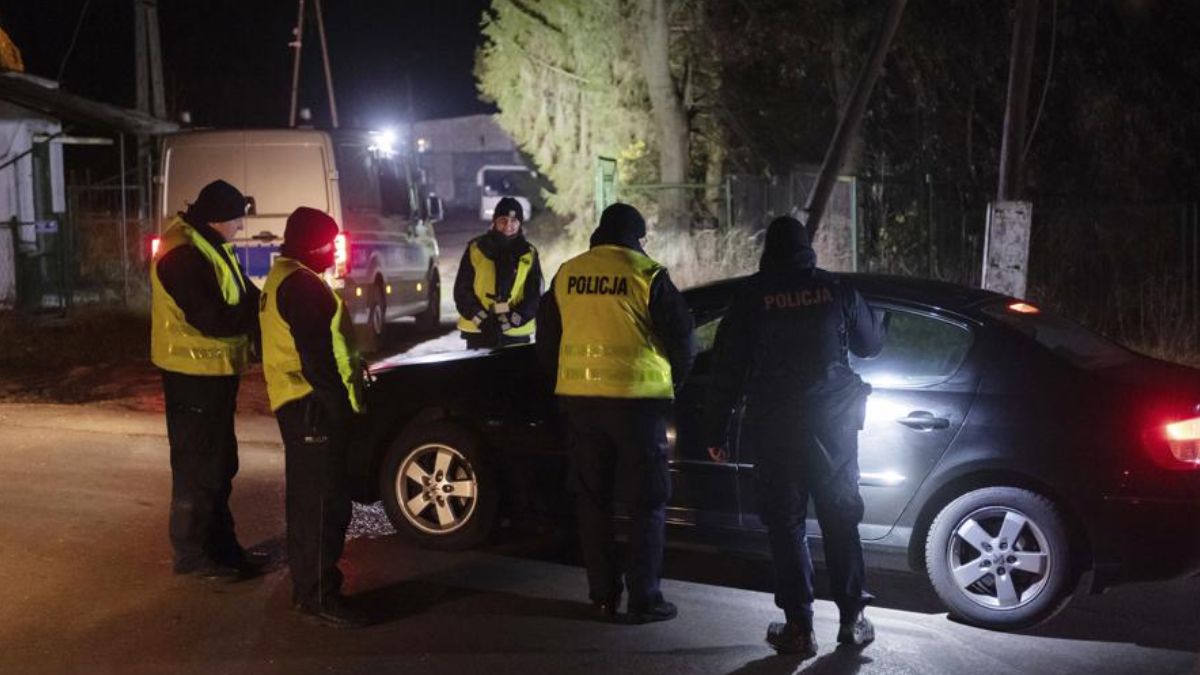 Russia-Ukraine War: Russian missiles fell in Poland during the attack on Ukraine, 2 killed, emergency meeting called
Russia-Ukraine War: Russia fired missiles again in several cities of Ukraine on Tuesday. According to the news agency AP, some Russian missiles fell in the NATO country Poland in the attack. These missiles have fallen in the crowded area of ​​Poland's Przewedow.
This area is adjacent to the border of Ukraine. Due to this 2 people died. This is the first time in the Russia-Ukraine offensive that Russian missiles have landed in Poland. Pictures were released by Polish media after the attack. It is visible in them that the movement of emergency services vehicles has increased in the village where the rocket has fallen.
Tensions are set to rise after the Russian attack on Poland. Russia once again fired more than 100 missiles on several cities including Kyiv, Liv, Kharkiv, Poltava, and Odesa in Ukraine. After the attack, Poland sent its army contingent to the spot. Meanwhile, after the news of the missile falling on Poland, the US Defense Department immediately briefed the media. A spokesman for the US Defense Department said that we are gathering information, but it is certain that NATO will protect every inch of its land.
The scene of devastation after the missile fell in Poland.
Russia brushes off missiles that fell in Poland
The Foreign Ministry of Poland has also confirmed this attack. The Government of Poland held an emergency meeting in view of the situation. After this attack, Poland has increased its military preparations and ordered the army to be alert. Poland has said that it is also investigating whether the NATO article applies after this rocket attack or not. However, Russia has shrugged off the missiles that fell in Poland. Russia says that the pictures of damage coming in Poland have nothing to do with Russian weapons.
Russia intensifies attacks on Ukraine again
At the same time, Ukrainian President Zelensky told that Russia has fired more than one hundred missiles one after the other on Ukraine's capital Kyiv, the city of Liv in the western region and the second largest city Kharkiv. Zelensky has called Russia a terrorist country. He said that the target of these missiles was Ukraine's power house, power supply stations and supply lines. After this Russian missile attack, there was darkness in many cities of Ukraine. Power supply stopped. Russian missiles hit residential buildings in Kyiv. Three buildings collapsed in the attack. Due to the Russian missile attack, air attack sirens kept ringing all over Ukraine for a long time.