Tech News
Qualcomm announces the Snapdragon 778G 5G processor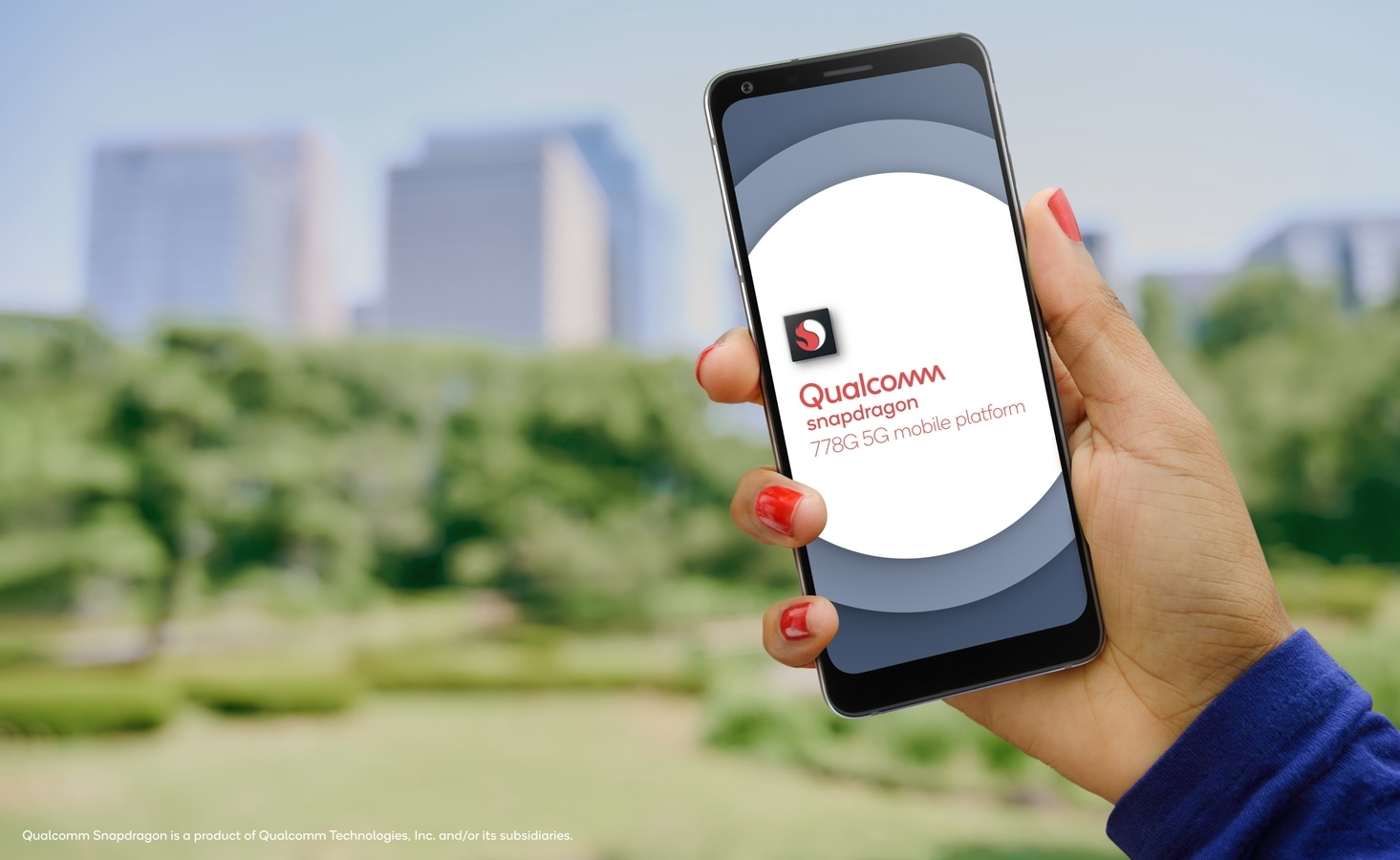 Qualcomm on Wednesday
announced
the launch of the new Snapdragon 778G 5G chipset, the latest in the company's somewhat crowded Snapdragon 700 processor series, with a focus on upcoming upper-midrange smartphones. The
new chipset
offers some features from the company's Snapdragon Elite Gaming solution for high-end chipsets, and has support for the sixth generation of Qualcomm's AI engine, along with support for both mmWave and Sub-6 5G connectivity.
Powered by Qualcomm's Kryo 670 cores, the company says that the Snapdragon 788G will offer a 40 percent improvement in CPU performance, with another 40 percent improvement generation-over-generation in graphics performance with the new Adreno 642L GPU under the hood. The inclusion of this GPU will also see some of the company's high-end 800 series chipsets graphics capabilities meant for gaming come to the Snapdragon 778G. It can support a 144Hz display at FHD resolution or a 60Hz display at 4K resolution.
Also read: Now Qualcomm pull out of MWC 2021's in-person event
These improvements are part of the Qualcomm Snapdragon Elite Gaming features, including Variable Rate Shading (VRS) and the company's Game Quick Touch. The former will allow a game creator to optimise the GPU's workload to reduce power draw while making sure graphics performance doesn't take too much of a hit. Meanwhile, Qualcomm Game Quick Touch will allow for 20 percent quicker touch latency, which will appeal to the mobile phone gaming community.
On the connectivity front, the Snapdragon 778G comes with the Snapdragon X53 5G modem and supports both mmWave and Sub-6 connectivity, accordingto Qualcomm. It will also support Wi-Fi 6/6E support (with 5GHz and 6GHz bands) for speeds of up to 2.9 Gbps, the company says. Audio quality on devices with this chipset will also include the company's Snapdragon Sound technology for lower latency and higher quality audio. It will also come with the latest Bluetooth 5.2 support.
Qualcomm is also touting the on-device AI capabilities of the Snapdragon 778G processor, which are powered by the sixth generation Qualcomm AI Engine, powered by the Hexagon 770 DSP. The company says that the new QDSP can deliver 12 TOPs and is twice as good as its predecessor, so manufacturers can use it to power on-device noise suppression and improved AI-based cameras.
When it comes to imaging, the Snapdragon 778 series chipset has the company's Spectra 570L ISP and can handle up to 64MP single camera, or 36MP and 22 MP dual cameras, with the option for a 22MP triple camera setup. It supports capturing up to three different camera views – for a Director's View-like experience from the high-end Galaxy S21 Ultra.
Read more: Realme working on a Snapdragon 768G-based phone, could be repackaged Oppo K9 5G
Night mode on devices powered by the new chipset should also see noticeable improvements, with the Spectra ISP and the on-device AI engine. It will also support single-camera bokeh on the selfie shooter, while the rear camera will support AI-based electronic image stabilisation and smooth transitioning between cameras while recording.
The Snapdragon 778 will not feature Qualcomm Quick Charge 5 support like the high-end Snapdragon 888 chipset, with the company including Quick Charge 4+ support like the Snapdragon 870. We can expect to see phones from manufacturers like Honor, iQOO, Motorola, OPPO, Realme, and Xiaomi running Qualcomm's latest 700 series chipset in the coming months, according to the company.
Source link