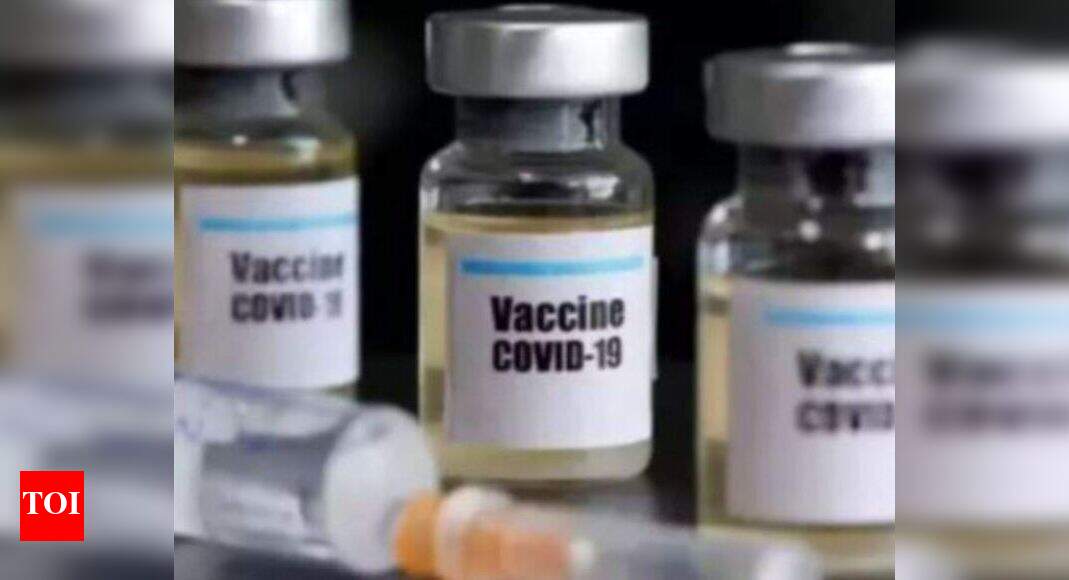 World News
Covid: Assam health department stops fresh registration of healthcare and frontline workers for jab | Guwahati News – Times of India
GUWAHATI: Based on Centre's instruction to states,
Assam
health and
family welfare department
on Monday wrote to districts to immediately discontinue new registration of healthcare workers (HCW) and front line workers (FLW) for
Covid-19 vaccination
, after giving ample chance to get them inoculated since January.
However, those registered already, will get vaccinated, informed immunization spokesperson and director of health services (family welfare), Assam, Munindra Nath Ngatey.
According to health sources, a considerable number of
Anganwadi
workers (frontline workers) have been left out from the vaccination drive, as daily
Covid
cases on Monday touched 70 in Assam- highest in the last several weeks. Two more Covid related deaths were reported in the last 24 hours.
"Those health care workers and front line workers who could not register, will be able to take the vaccine when the inoculation drive begins at the community level. But those aged 45+ can get the jab anytime," Ngatey said.
Health department statistics said that out of the 2.59 lakh registered HCWs in Assam, 1.87 lakh has got the first jab already, while 1.08 lakh have got the second shot. Among the 4.32 lakh FLWs, 2.93 lakh were administered the first shot and 57,000 got the second jab already.
On the other hand, 5.96 lakh people in Assam, aged 45+ (irrespective of co-morbidities), were registered in the state for Covid vaccination. Of these, 5.74 lakh have got the first dose, whereas 12,000 people were administered the second dose.
The
Union health ministry
had directed all states and Union Territories on Saturday to discontinue new registrations of HCWs and FLWs for Covid-19 vaccination after it received various inputs from different sources that in some of the Covid Vaccination Centers (CVCs), some ineligible beneficiaries were being registered as HCWs and FLWs and getting vaccinated in complete violation of the prescribed guidelines.
The health ministry observed a 24 percent increase in the database of HCWs in the past few days and finally decided to stop fresh registrations. "This issue was discussed with State representatives and domain knowledge experts in the NEGVAC meeting today i.e. 03/04/2021, and as per the recommendation of NEGVAC, it has been decided that no fresh registrations in categories of HCWs and FLWs will be allowed with immediate effect," read the letter by Union health secretary
Rajesh Bhushan
.
Source link